http://twitter.com/#!/TomTillman/status/257815247254073344
Oh, snap! Rudy Giuliani called out the hacktastic Soledad O'Brien today, during his appearance on CNN. During the appearance, he voiced what everyone with a functioning brain knows. It's not called #Benghazigate for nothing. What did the White House know and when did they know it? Seems like "real reporters" would ask such questions, no? Hahaha! Just kidding! Of course they won't. Instead, they are continuing to be lapdogs, frantically burying Obama's bones, again.
"There's plenty to criticize," said Giuliani. "I mean, the cover-up of Benghazi is startling."[email protected]soledad_obrien
— CMORTOLANI (@CMORTOLANI) October 15, 2012
@verumserum Giuliani arguing this on CNN.They are dragging feet til after the election.Funny retort to Soledad"am I debating w the Campaign
— The Common Guy (@commonguymd) October 15, 2012
Giuliani: The WH is trying to "run out the clock" on Benghazi investigation « Hot Air hotair.com/archives/2012/… via @hotairblog
— Sue (@Limrintz) October 15, 2012
Bingo.
Giuliani then called out Soledad "Special Snowflake" O'Brien as the atrociously biased hack that she is.
Soledad and her crew are pulling Bidens on Guiliani. Interrupting and laughing at Benghazi facts.
— Jessica T♥ (@jessicatiahrt) October 15, 2012
@newsbusters. TOO FUNNY: Rudy Giuliani asks Soledad O'brien: Am I debating presidents campaign
— JP (@Pogo407) October 15, 2012
Rudy Giuliani Asks Soledad O'Brien 'Am I Debating With the President's Campaign?' | NewsBusters.org shar.es/5M2VM via @sharethis
— Jim Treacher (@jtLOL) October 15, 2012
More from Newsbusters:
"But, but he actually didn't say that," amazingly countered O'Brien. "The verbatim, the actual verbatim of what he said, he did not say that it was something other than that. But it was mentioned, but he did not specifically say this was due to a movie."
Yes, an anchor for the supposedly most trusted name in news really did say this.
She then talked about pulling transcripts of what the President said leading Giuliani to state, "Man, the defensive. Am I debating with the President's campaign? I mean, the defense of the President is overwhelming."
Beautiful. Soledad is clearly a "journalist for Obama" and her pom-poms never stop waving. Twitter users praise Giuliani for calling her out. And, of course, give Soledad the business.
Love Giuliani. On Benghazi, he says to Soledad O'Brien: 'Am I Debating President's Campaign?' mediaite.com/a/doibz
— Jedediah Bila (@JedediahBila) October 15, 2012
People died, Obama lied. RUDY GIULIANI ASKS SOLEDAD O'BRIEN OF CNN, 'Am I Debating With the President's Campaign?'I… pjmedia.com/instapundit/15…
— Lynda Jo Hunt (@LyndaJoHunt) October 15, 2012
@memeorandum Way to go Giuliani – you better believe a cover up – that OBrien has really become a joke!
— BMoran (@BMoran4) October 15, 2012
Rudy Giuliani giving it to @soledad_obrien for being so pro-Obama.I am too, and a Dem, but her bias is extreme.#cnn
— Jeffrey Snyder (@jdsocmd) October 15, 2012
@luvgodncountry Rudy made Soledad look like what she is…an extension of the Obama campaign. Thank God for folks like Rudy Giuliani.
— Tommy Farmer (@Farm_123) October 15, 2012
@soledad_obrien Saw your interview with Rudy Giuliani. When did you start shaping the news rather than reporting it? Just ratings I guess.
— Joe Spellman (@golfmax13) October 15, 2012
@soledad_obrien watched your Giuliani interview. You're so in the Dem tank w/your word parsing. Of course it was a #coverup. Blind! Wake-up!
— K Yarmosh Sr. (@datakcy) October 15, 2012
Poor @soledad_obrien.Just can't hide her bias.Such a hack.Rudy had to put her in her place yet again.#tcot newsbusters.org/blogs/noel-she…
— Michael Mullis (@StingerNLG) October 15, 2012
Giuliani schools CNN propagandists for the Obama administration on reality, this is hilarious.freebeacon.com/giuliani-wh-tr… #tcot #p2 #dnc #rnc
— ShrinkGov (@ShrinkGov) October 15, 2012
#SoledadO'Brien…still wearing an Obama sticker on her forehead…#CNN #Giuliani twitter.com/Heinzjm/status…
— HeinzjM (@Heinzjm) October 15, 2012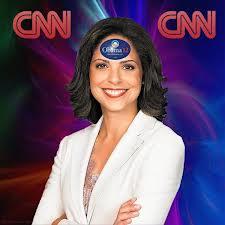 HUGE obvious bias for Obama: Giuliani Accuses Soledad O'Brien Of Defending Obama mediaite.com/a/doibz
— Jennifer Leigh (@jentherat) October 15, 2012
Yes, Mr. Mayor. You were. "Rudy Giuliani to CNN Anchor: Am I Debating The Obama Campaign?" townhall.com/tipsheet/katie… via @katiepavlich
— Sir Guy of Gisbourne (@SirGuyGisbourne) October 15, 2012
@soledad_obrien Just saw segment where U grilled Giuliani about the Obama Admin It's time you re-watch yrself to see yr bias, Not Journalism
— Soap Boxers (@SoapBoxers) October 15, 2012
@soledad_obrien Congrats on your hearty defense of Obama with Giuliani. That"Impartial journalist" thing was such a burden anyway.
— Man Of No Filter (@ManOfNoFilter) October 15, 2012
O'Brien is one of the worse perpetrators of Bias. Giuliani Calls Out CNN : 'Am I Debating The President's Campaign?' theblaze.com/stories/rudy-g…
— David Carter (@Carter137) October 15, 2012
That she is. But we all knew that; she uses the liberal blog Talking Points Memo for show notes.
Read more: http://twitchy.com/2012/10/15/giuliani-says-wh-cover-up-on-libya-calls-out-soledad-obrien-am-i-debating-obamas-campaign/